For the price of a cheap drink, you are offered a free tapa
A tapa is offered completely for free with your drink (be it beer or wine) in many places throughout Spain. Not in Barcelona though, but… – and we love exceptions – there are a few bars in town where the free tapa tradition is ongoing. Here are a couple of places: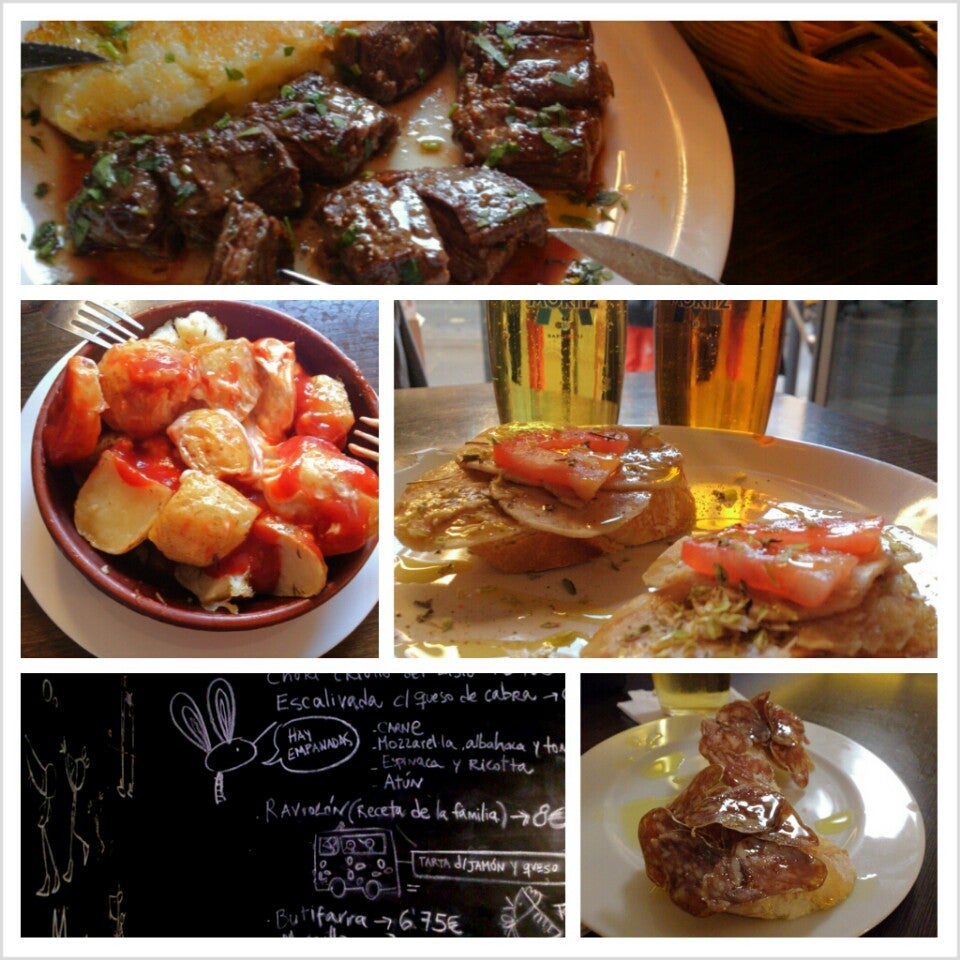 GATAMALA, in Carrer de Rabassa 37.
This modern and tiny bar offers a different creative tapa with each drink (from 1,75 Euro). The tapa #4 is served hot. The skirt steak (entraña) with mashed potatoes is delicious.
Note to self: try their gintonics too.
AMBIENTE DEL SUR, in Carrer de Viladomat 85.
The bartender provides a homemade tapa (be it omelette, paella, meatballs, croquette or calamari) ordering a small glass of beer (from 1,60 Euro).
Good vibes in this Andalusian inspired place. Like them on FB.
We own no rights to the images
Please follow and like us: